https://neocities.org/site_files/text_editor/index.html#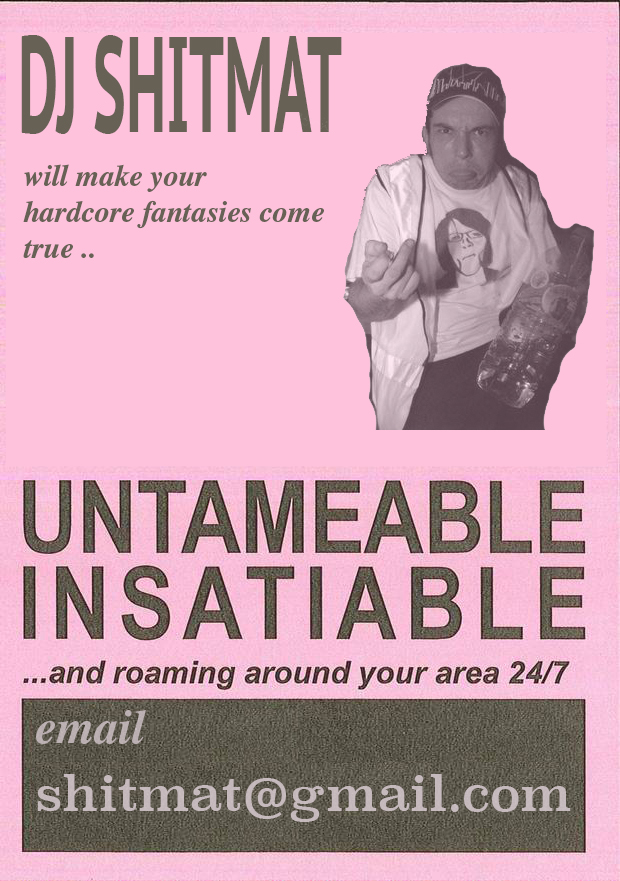 You have arrived at the dj shitmat's online squat, 5 thigs you need to know before browsing the site 1) dj shitmat is the best dj in the world 2) dj shitmat is into positivity, no dark skull demon stuff. it makes people angry and sad 2) i like rave, csrisp, noisr, eastenders 3) i'm fuckin loads to book to play so don't even bother asking 4) fanmail can't be read and replied to anymore, there's too much and i just dont have the time 5) have on the site. lots of pics, facts and stuff xxx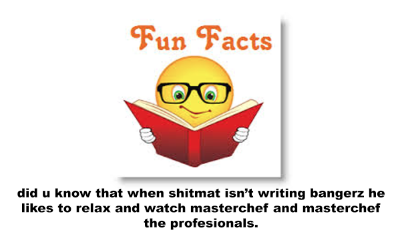 KBK 2!!! OUT NOW!!! EXCLUSIVLY ON BANDCAMP!!! .. "It's great to hear Shitmat's sound progress and evolve and move away from the chiches of his previous works, one of the most original albums to come out this year" QUIETUS credits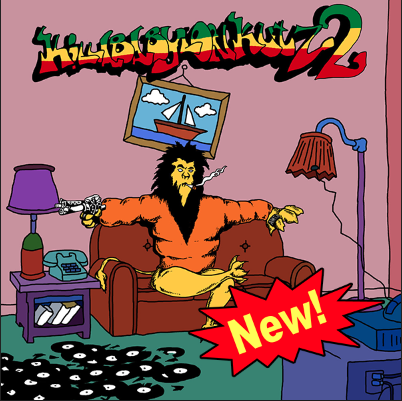 DJ DATES COMIGN SOON!!


I came here to do 2 things, dj and drink beer, and i don't want to dj...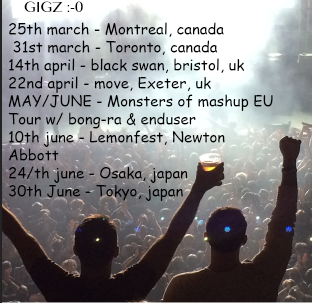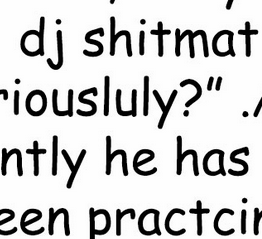 WARNING: THIS WEBSITE IS DESIGNED FOR AND BEST VIEWED ON A DESKTOP PC OR LAPTOP!!! DO NOT USE YOUR CELL PHONE OR ANY OTHER DEVICE THAT CAN'T VIEW A 1024x768 SCREEN RESOLUTION.

EDIT: TESTED ON A CELL PHONE, LOOKS OK.

BOOK SHITMAT/a>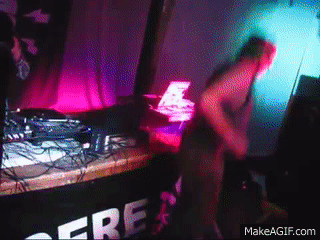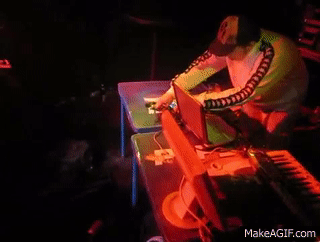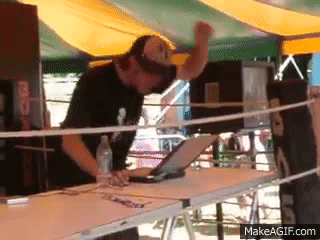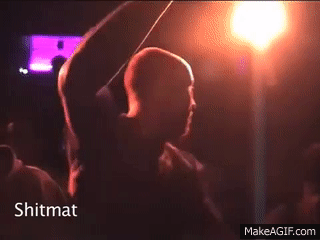 mail@shitmat.co.uk & updated "yeah!" section